The Worst Luxury Watches of the Year
When it comes to luxury watches three things are expected. The first is a hefty price, as few things that are truly luxurious come on the cheap. The second is high quality, something one would be right to assume the luxury watch has due to its hefty price. The third is an immaculate design. Now while most luxury watches come with an expensive price tag, there are many that aren't of great quality or do not look aesthetically pleasing at all. These are the watches that do not deserve to be pricey or deemed luxury. Here are the worst luxury watches of this year.
Blancpain: Villeret Complete Calender Moon-phase
It's not that this watch is of poor quality, isn't aesthetically pleasing or looks cheap. It's just that it doesn't look like it's worth over £15,000, which is what it's surprisingly priced at.
When you shell out huge sums of money for a timepiece, you want to do so in the knowledge that you're getting something that looks worth the large amount of dough. Blancpain's Villeret Complete Calender Moon-phase most certainly doesn't.
One could quite literally get at least three better looking and quality watches for the rate the Villeret Complete Calender Moon-phase is going at.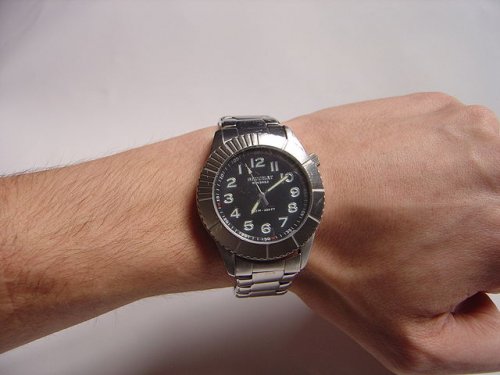 Noemia 27mm
Now unto a watch that's some fifteen times less than the Villeret previously mentioned and so would presumably be a better choice of luxury watch. The only problem is the Noemia 27mm doesn't look good at all.
With an uninspiring design and a pretty dull interface it's no wonder why the Noemia 27mm costs just over a grand. The thing is, a grand is the price of a holiday to Spain and no one in their right mind would swap such a trip for the Noemia 27mm.
Raymond Weil: Tango Chrono
There's something about rectangular shaped bezels. Its design needs to be truly remarkable to be pulled off. Raymond Weil's Tango Chrono shows just how difficult it is to pull off a chic design with a rectangular bezel, as they fail to do so miserably.
The Tango Chrono is one of those watches of Switzerland pieces that people walk past in shops and maybe even look at for a few seconds, but never buy.
Priced in a similar bracket to the Noemia 27mm, both watches are a match made in heaven. Both are dull, uninspiring, and pretty much downright boring. The only saving grace to the Tango Chrono is the Tango Quartz Chrono version, which is rather better looking and looks quite neat with a brown leather strap.
Michael Davids is a British fashion blogger and watch specialist
---
More to Read:
comments powered by

Disqus