The Smartphones We Want for Christmas. Including the iPhone 5!
The summer is almost over and so, albeit slightly prematurely, it's time to look ahead to Christmas. For the upcoming season of giving, there are a plethora of different tech gifts that we'll no doubt have written on our wish lists. It's fair to say that for many of us, the number one request will be a smartphone. With a range of different models to choose from this year, here are the smartphones that we'd want for Christmas.
Samsung Galaxy SIII
It doesn't take a rocket scientist to discern that the Samsung Galaxy SIII is the phone on everyone's lips at the moment and will continue to be so once Christmas kicks in. The Galaxy SIII is highly regarded as the best phone on the market and the undisputed heavyweight champion in mobile technology.
With a quad-core processor of 1.4Ghz, expandable memory which allows users to reach up to 128GB in memory and a beautiful design, it's no wonder the Galaxy SIII remains such a popular choice for tech consumers.
iPhone 5
Lo and behold! Following rumours which surfaced just under a fortnight ago that the iPhone 5 would be released on the 12th September, we finally have this beast of a machine on the market. Thinner, lighter and faster, the iPhone 5 will most certainly impress eager tech fans.
While disappointingly, no Near Field Communication (NFC) technology was added on the phone, the iPhone 5 does have a range of other wondrous features that will justify its inclusion at the top of our Christmas lists.
A larger screen size – at 4inches, with a 16:9 aspect ratio – is combined with a slick pixel count of 1,136x640. The iPhone 5 also has longer battery life, and 4G LTE connectivity capabilities. Expect many to be scouring the market for the latest iPhone deals
Samsung Galaxy Nexus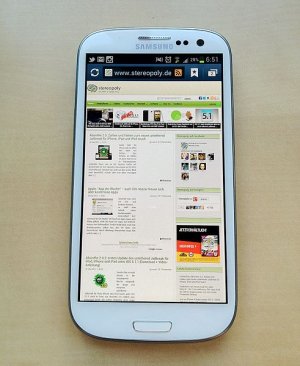 As the first phone to run on the latest version of Android, 4.1, the Samsung Galaxy Nexus will most definitely warrant a place on the Christmas lists of tech geeks throughout the country.
It has an amazing HD screen, Android 4.1 and 1080p video recording to name but a few of its perks. In addition, the phone boasts a 4.65-inch Super AMOLED HD screen that makes for a delightful user experience.
There are a few setbacks with the phone, such as the facts that its camera stands at only 5-megapixels and its memory cannot be expanded. However, these aren't enough of a problem to overshadow the phones plus points. The fact that it's considerably cheaper than what the iPhone 5 will be priced at and the current cost of the Galaxy SIII makes it a very attractive choice for Christmas.
Michael Davids is a British tech blogger
---
More to Read:
comments powered by

Disqus