Top Five Vintage Bingo Card Gift Ideas
Turn old bingo cards into anything from holiday decorations to functional items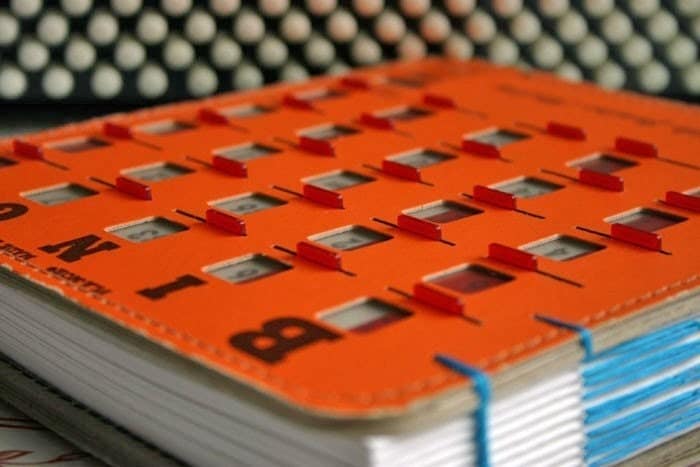 Bingo is big these days. Not just because it's a fun game to play, but because vintage bingo cards can be used for so much more than playing bingo. With a little creativity, you can turn vintage bingo cards into personalized gifts like the ones below.
Altered art
Scrapbookers and altered art aficionados are going gaga over vintage bingo cards. Get in on the action and turn a few of the old cards you have lying around into personal works of art ranging from the simple to the elaborate. Check out BlogHer for tips on how to get started.
Holiday decorations
Print ephemera (like bingo cards) can also be turned into quirky decorations for any holiday or event that you may have coming up. The best thing about it is that you can even give the decorations away as customized souvenirs. No muss, no fuss!
Calendar
While you can turn pretty much any bingo card into a customized calendar, a vintage bingo card with built-in markers that you slide over the numbers instead of marking them with a dauber is perfect for this idea. Smallgood Hearth has easy-to-follow instructions on making an advent calendar. Add your own creative twist and make any kind of calendar to your liking.
Fold out fan
Help your Foxybingo friends stay cool by giving them a handmade bingo card flutter fan. You can easily make one with a few bingo cards, card stock, scissors, a hole puncher, and a paper fastener. Yahoo has an in-depth tutorial on how to assemble your own bingo card fan.
Journal
Vintage bingo cards make for great journal covers, as illustrated by this handmade piece on Etsy. With a few small eyelets, some binding thread, and some paper you can turn a boring old journal into the perfect gift for a bingo or vintage fan. If the journal runs out of paper, replacing them is an easy task.
comments powered by

Disqus