Security Tips for Online Gift Shopping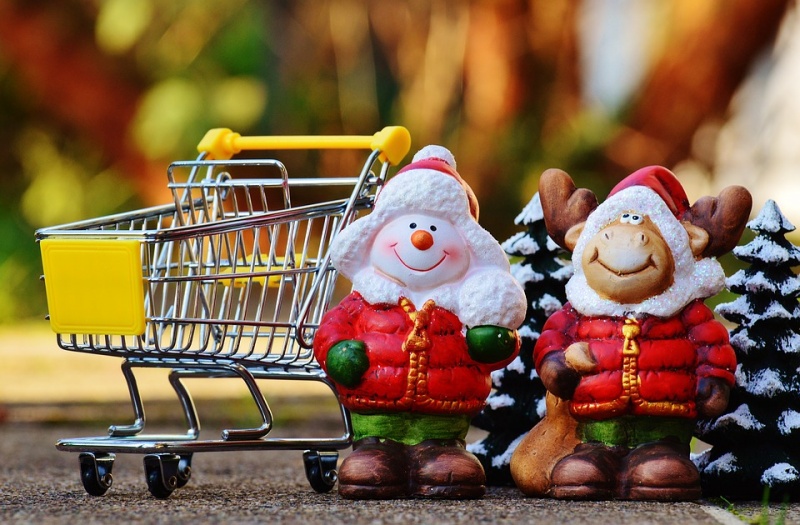 Shopping for gifts online can be fine. Today there're many online shopping sites available and you can find almost any types of gifts online. However, while enjoying online gift shopping, you should always take online security into consideration.
Why should we worry about online security during online gift shopping? That's because there're bad guys out there trying to steal information and money from innocent online shoppers. Without taking actions to protect yourself, you might end up with not only bad experiences but also financial lost.
To help you ensure online security when shopping for gifts online, here're some tips.
Only shop at online stores with a good reputation
There're many online gift shops out there, but not all of them are good and secure. If you see a web that looks suspicious, then don't shop there, even if it offers very good bargain.
Beware of links in spam emails
Often times you might receive spam emails with links pointing good online deals. As a matter of fact, many of those spam email are created by hacker that are trying to steal your personal identify or valuable password. If you feel an email read like spam, delete it right away and don't click on any links in that email.
Use a strong password
Research has shown that many people today still use passwords such as "123456". These weak passwords can be easily tested out by hackers. Make sure you use a strong password. Usually a good password consists of letters (capital letters and lower case letters), numbers and simples. Also, make sure your password is long enough.
Avoid shopping on a public computer
Some people do their online shopping on public computers such as a computer in our public library. This is a very bad practice. That's because a public computer is shared by many users and your browsing history etc. might be accessible by other people. Therefore, you should always avoid using a public computer when shopping online.
Be aware of public Wifi
Sometimes you might have to do online shopping using a public Wifi, such as when you are sitting in a café. Public Wifi is shared by many people and your online activities might be hacked by a hacker who has logged in the same public Wifi. If you must use a public Wifi, you should consider using a VPN because VPN encrypts your online activities so that it's very difficult to be hacked. Today there're many VPN providers available with different focus. For example, there're VPNs good for unblocking website, there're VPNs best for China etc. Make sure you choose a VPN services that have a good reputation. Sometime a good cheap VPN will help you a lot.
Conclusions
Online gift shopping is fun, but online security is a serious matter. Make sure you understand the importance of online security. Next time when you shop for gifts online, make sure you use the tips we have listed above to increase your online security. With good practice, you will have a much better online gift shopping experience!
---
More to Read:
comments powered by

Disqus