Five Fun Tech Gifts for Father's Day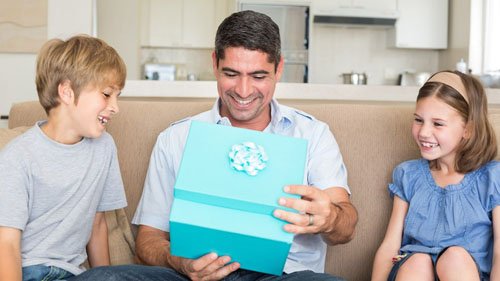 It is no secret that shopping for men is typically much more difficult than shopping for women. Finding a gift that is both practical and fun is no easy task, which is often why so many dads find themselves with a surplus of ties and giftcards.
Ditch the boring gifts this year and go for one of these five gifts all techy-dads will love:
A great gift for the tech guy in your family is a state-of-the-art keyless lock. These locks not only add an additional layer of security to your home, they also come with a wide variety of features that are not only practical, but also incredibly awesome. These locks work on wifi, and can also hook up to your existing home security system, such as one from ADT for Florida homeowners, or ADT in any location. Moreover, these locks can be set up to work with your smartphone, meaning the door can be locked and unlocked remotely. But, one of their coolest features is that the lock can be managed by the sound of your voice.
This jacket is the ultimate hiking jacket for dads everywhere. This jacket is outfitted with the latest technology to keep anyone who wears it at the proper temperature. Though it is lightweight, the stretchy and breathable material allows for it to keep you warm at any temperature—even when the jacket is wet.
Dads who love their grilling will love a meat thermometer driven by bluetooth smart technology. These types of smart meat thermometers can be programmed to attach to your smartphone, alerting you when the meat has reached the ideal temperature. Additionally, the thermometer has two probes, which means it can monitor two different types of meat, alerting you separately when each has reached their perfect temperature.
A wireless thermostat, such as the one from Nest, is the ultimate smart machine all money-saving dads will love. The smart technology will remember the temperature you like, subsequently automatically programming the thermostat to those respective temperatures. Plus, these types of thermostats are built with energy-efficiency in mind, as they not only turn off automatically when the house is empty, but they also use less energy to run. Additionally, these can be programmed to your smartphone, allowing you to check and set the temperatures from any location.
For the outdoorsy dad, the Spot Connector is the ideal gift to staying connected while in the great outdoors. While getting off the grid for a few days is a great way to relax and enjoy the world around you, there is something to be said about being connected for safety's sake. The Spot Connector allows you the ability to connect with GPS signals worldwide. If lost or in distress, you can use the Spot Connector to find GPS coordinates, send a text message, and even connect to Twitter.
For tech dads everywhere, these give gifts are sure to be a hit.
Image Source: www.shutterstock.com
---
More to Read:
comments powered by

Disqus